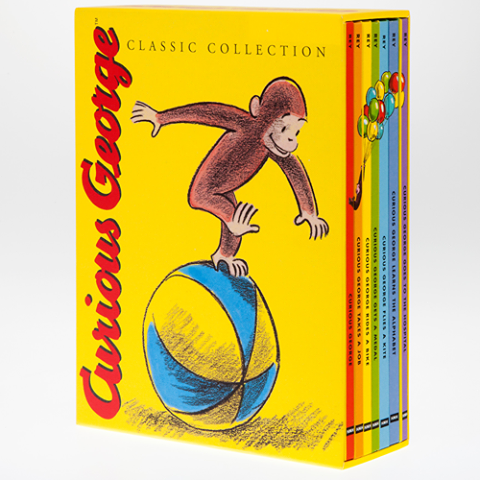 Curious George Classic Collection
I art directed FaceOut Studio on this special edition gift box of the Curious George collection. Once the box design was finalized, I felt that a rainbow arrangement of the exposed spines would add some pizazz to this big, yellow box of happy.
Little Blue Truck Beep-Along Book
Little Blue Truck in a beepable plush! The first 3-D prototype arrived and parts of Blue were attached in the wrong spots, so I raided the sewing kit at work and sent the prototype back with his eyes stitched in place, etc.
:)
Curious George shaped board books
I designed these shaped board books with movable parts AND pop-out pieces. It was a pleasure to art direct the talented Greg Paprocki, who illustrated this collection.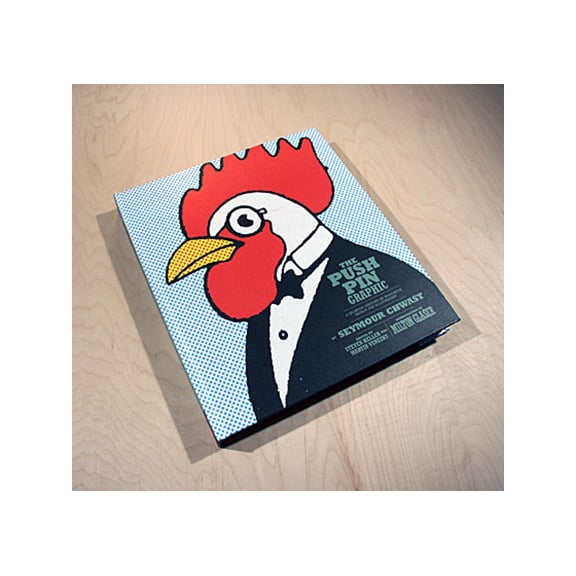 The Pushpin Graphic
Well. This was an amazing experience, working with Martin Venezky and Seymour Chwast. I <3 Pushpin.
The Little Prince Deluxe Pop-up Book
The Little Prince Deluxe Pop-Up Edition interior spreads
English edition packaging. Printing a set of these complicated interiors for copyediting? Comme c'est difficile!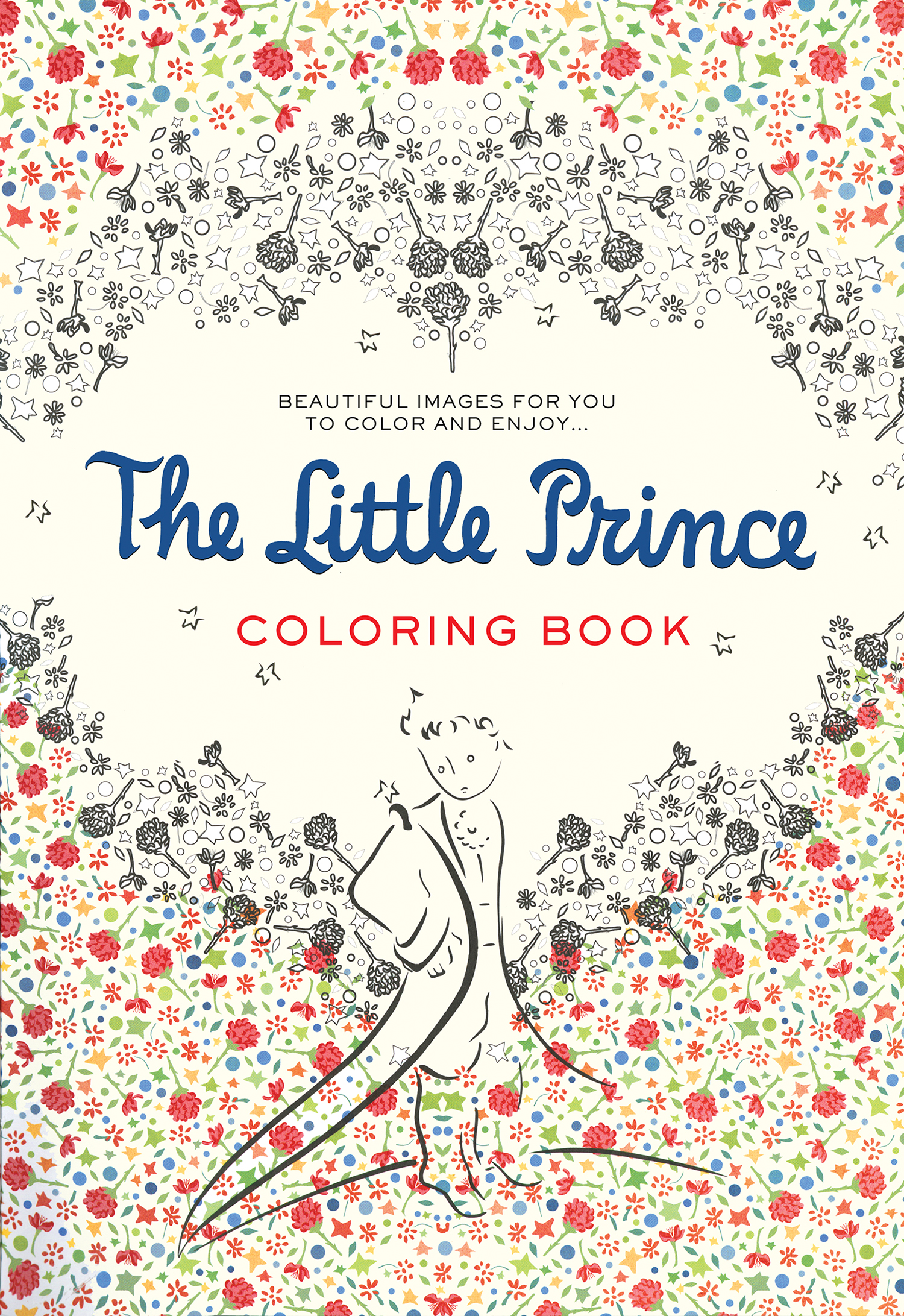 The Little Prince Coloring Book
I designed the english edition cover for this coloring book-- and i translated the original text.
The Little Prince 70th Anniversary Edition Deluxe Gift Set
Jacket design for the 25th Anniversary Edition of The Polar Express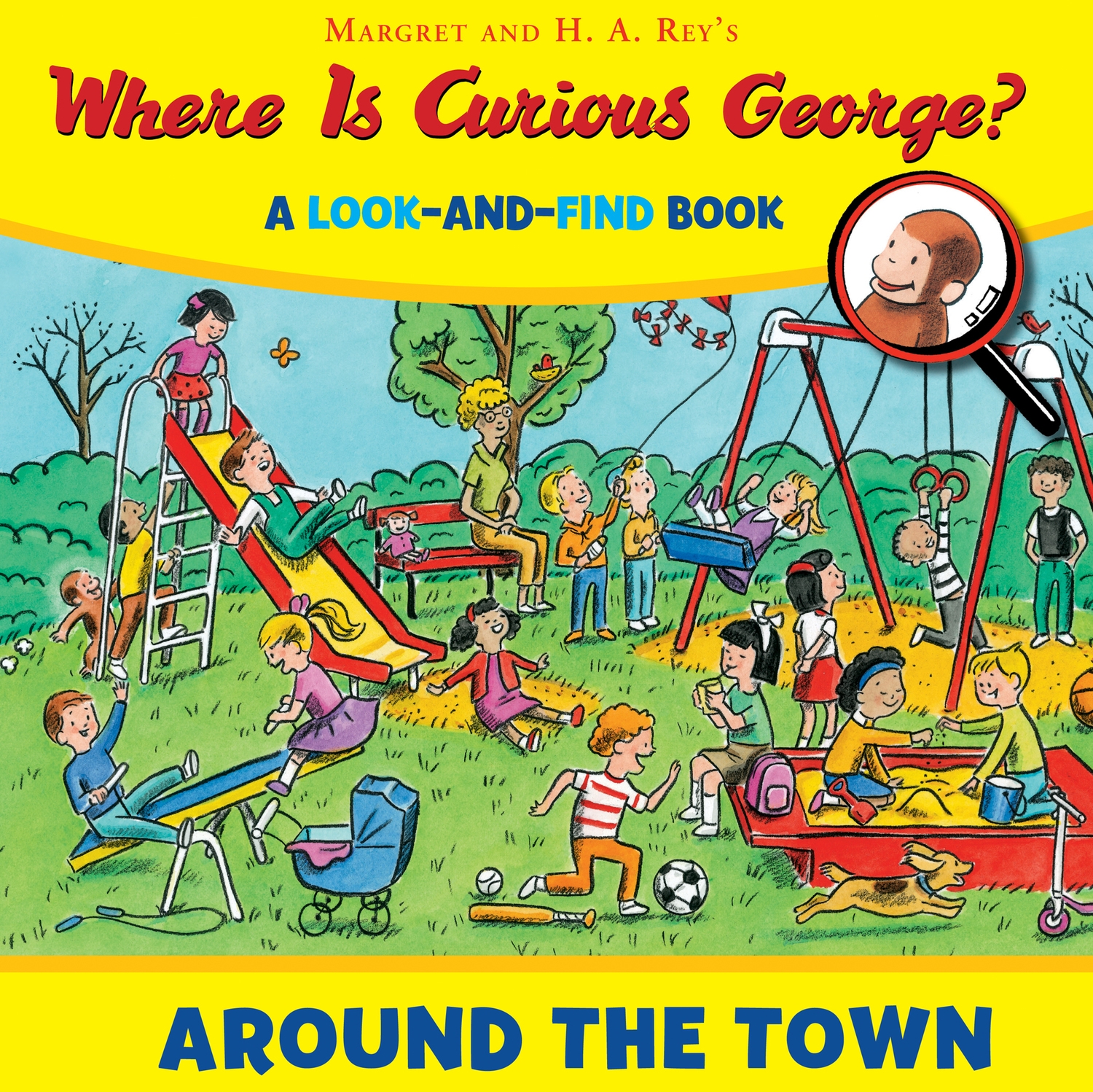 Where Is Curious George? A Look-and-Find Book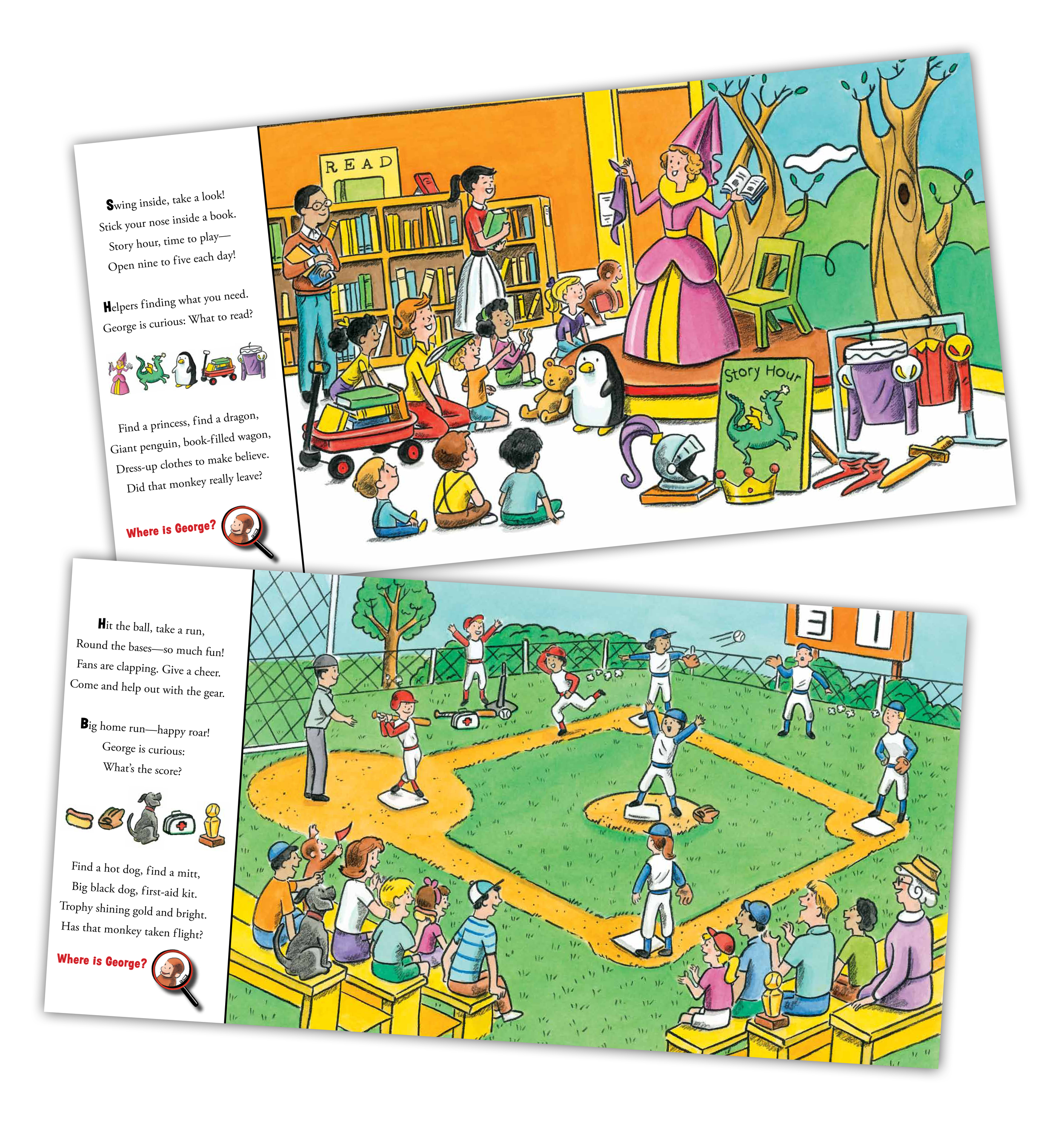 Where Is Curious George interior spreads
interior spreads for Where Is Curious George? A Look-and-Find Book.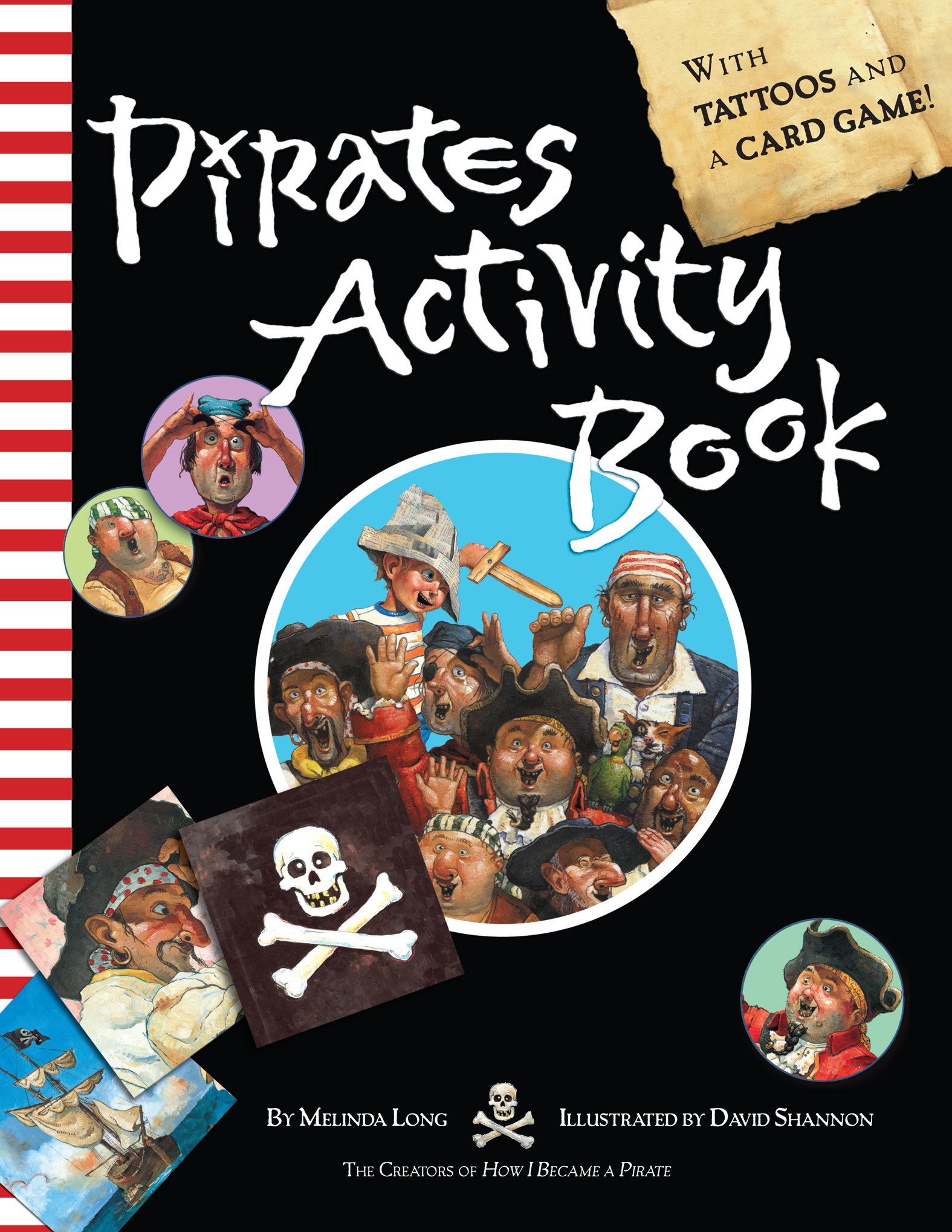 Gossie Plays Hide-n-Seek interior spread
Gossie Plays Hide-n-Seek board game spread
double gate-fold spread reveals a recap of the story as a board game and has punch-out game pieces
C is for Curious
A touch-and-feel, lift-the-flap ABC book! In designing this book, I considered many samples of safety-tested textiles to find the perfect monkey belly fur (TOUCH THE BELLY...) and I also designed the paper mechanisms and created production dielines for these elements, which are throughout the book-- check out the Curious George making a snow angel pull-tab in the interior!
C is for Curious, interior spread
A sample spread from the interior of this interactive book.